October 3, 2019
By Janus Boye @ Boye & Co
Your visitors rely on the usability of your website and products to engage with your brand, yet many still have various barriers which is bad for both the user experience and your brand.
Accessibility has clearly moved from a nice-to-have to a must-have with the advent of new legislation and recent lawsuits. GDPR has also helped raise awareness and the importance of this topic.
To make matters more interesting there are many changes coming for 2020 on the topic of accessibility.
Gavin Colborne from Little Forest MD hosted a recent member conference call on the topic.
Below you can find the slides and recording from the call, where Gavin shared recent trends, best practices, learnings and actionable insights from more than 15 years of experience with digital accessibility.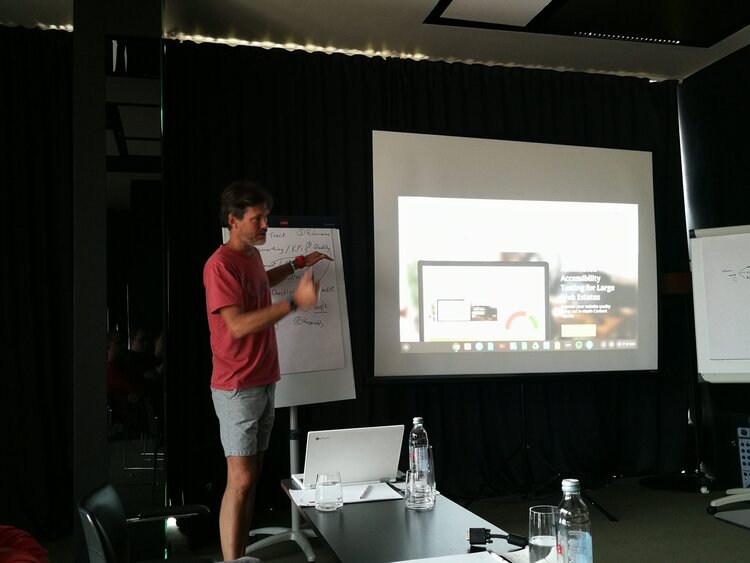 Among the Webinar highlights were:
A helpful timeline for compliance
Make sure to have an accessibility statement on your website. See a sample statement on gov.uk. Make sure to list issues and have contact details. You can also generate one on Nomensa's accessibility statement generator.
Aim for level A compliance and then move towards AA afterwards.
Automatic testing will only get about 30% of the errors.
If you discriminate on your website, you are breaking the law.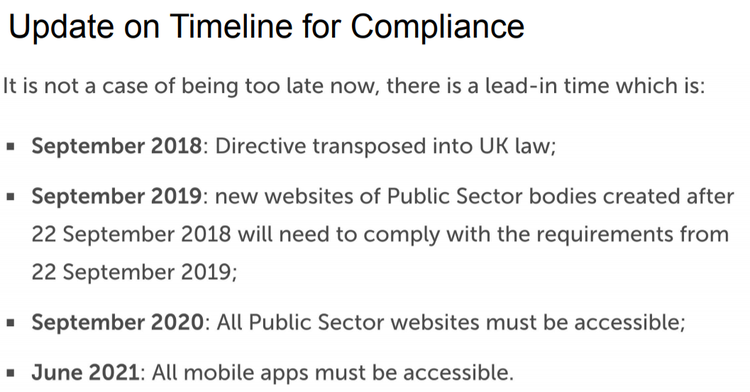 Download slides (PDF) or watch the 29-minute recording below: