Overview
Get tag certainty with a full tag audit inventory of your website. Little Forest provides you with full visibility on which tags and technologies are on your websites and mobile apps. Remove unauthorised tags, get tag unification across all of your websites, improve performance and lower business costs by removing unnecessary tags. Having good tag hygiene across your site is hugely beneficial to both your users and your digital teams. 
Auditing
We scan your entire site so you can quickly see exactly which tags are present, what type of tag they are and on what percentage of pages they appear. If there are tags missing on key areas of your site you can target these and get them updated. The Little Forest tag audit gives you lightning fast monitoring so that you can efficiently and precisely audit your site regularly. Unbiased reporting which tells you what you need to know about your tags.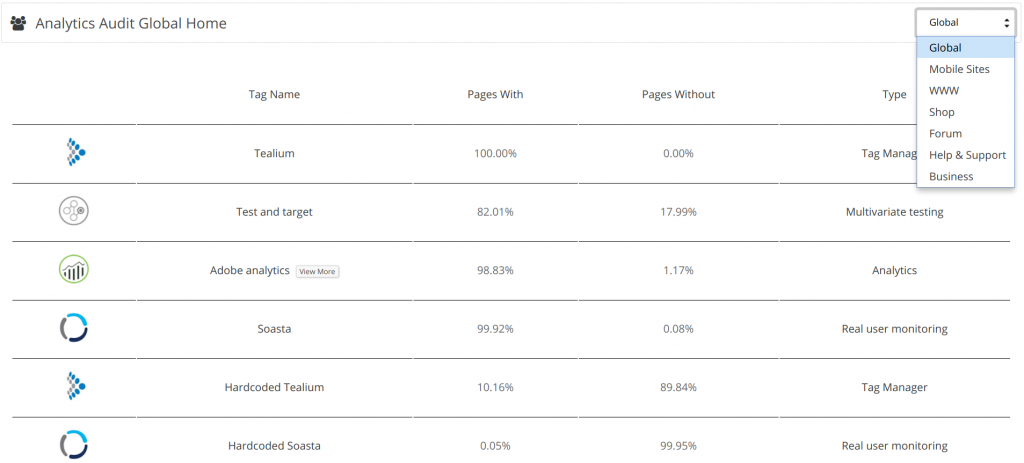 Functionality
Compare all of your sites to see which are leading the way to improved tag governance. You can sort columns, search and click on any of the tags to get a more in-depth look or export data to share with your team. Catch which URLs are lacking the tag, which URLs have more than one of the same tag and unauthorised tags. Focus on the tags and sites most important to your organisation and delegate to your team.
Unauthorised Tags
With GDPR policy implementation in 2018, data leakage prevention has never been more prevalent to digital teams. Unauthorised tags are key offenders, so it is vital you know which tags you have on your website. Time, change in site ownership and team structures make it easy to lose track of who added what and when. Your privacy policy should reflect all of the tags being used and their functions which is made easy with a full tag inventory to reference. Take back control, clean up the site and have confidence in your compliance.

Tag Database
Bigger is better when it comes to tag audit libraries and with one of the largest tag databases in the world you can be certain Little Forest has you covered. With over 2000 tags and counting, we are always increasing and want to hear which new tags matter to you. Our tag database is also fully customisable allowing you to integrate new tags to look for including custom tag snippets which are unique to your organisation.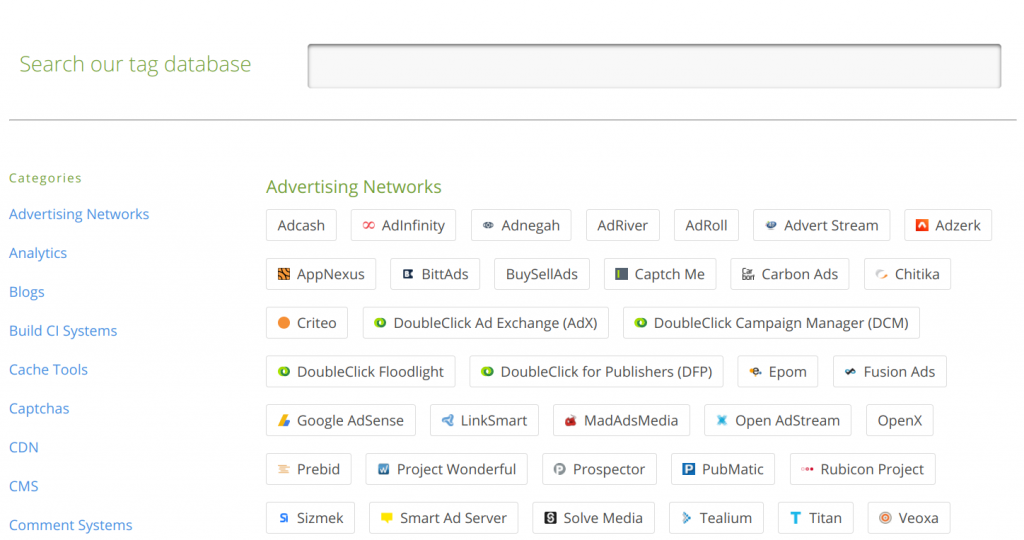 Tags & Pixels
Tags often referred to as pixels, are made up of a simple snippet of javascript code which can provide your organisation with invaluable visitor behaviour data and analytics. This data can then be used to inform marketing and advertising strategies or review existing campaigns. There are thousands of third party tag providers who offer tag technology on everything from; e-commerce to retargeting but with so many they can be difficult to keep track of. The Little Forest tag audit does it all, saving you hours of manual checking.