Overview
Tracking your digital quality has never been easier. With Little Forest you configure a single score which shows you exactly where your digital quality stands and how it has improved over time. Get your team on the same page and demonstrate progress without having to manually analyse data and key performance indicators. Our smart reporting is always changing and evolving to include current industry standards to give you peace of mind and keep you ahead of the competition.
Fully Customisable Digital Quality Score
We provide you with all you need to get started, a fully rounded index made up of a large database of data points carefully selected by the Little Forest experts. However, we understand that no two organisations are the same, so the scoring is completely customisable allowing you to focus on what's important to your organisation. From digital quality and SEO to accessibility and page speed performance, you select the data points you want to include and their priority.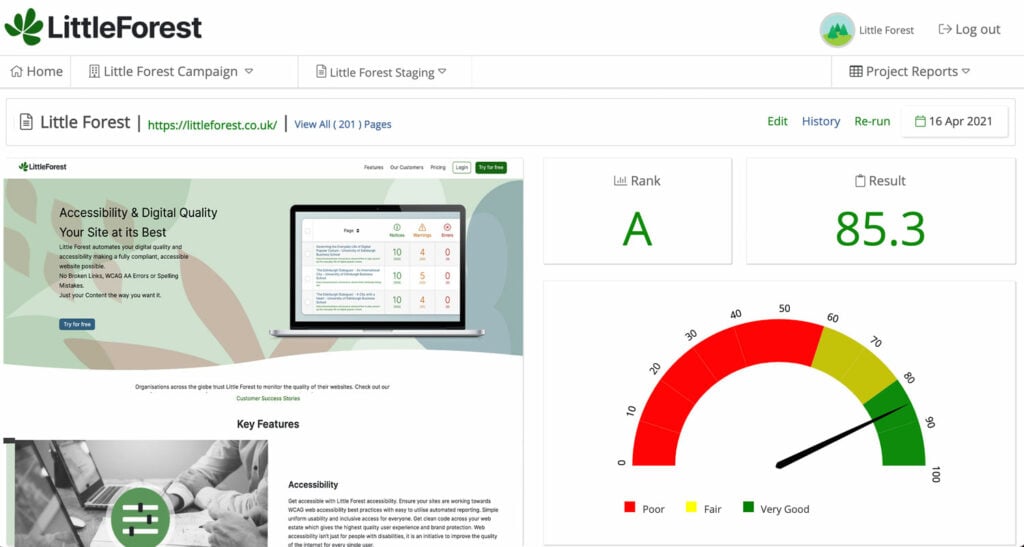 Industry Standards
Watching your digital quality score increase is an incredible feeling made only better when you are secure in knowing that your scoring database includes everything you need to monitor your site against the newest industry standards. Little Forest caters for your needs in WCAG accessibility A, AA, AA, Section 508, GDPR, cookies and we will be ready for whatever comes next.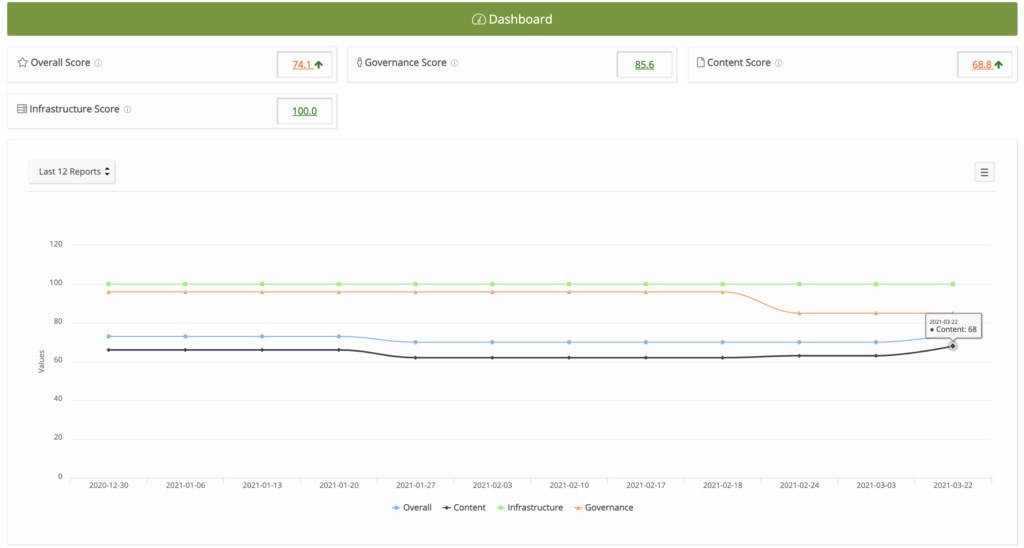 Monitoring over Time
Do you actually know if your website quality is better this week compared to last? With a single score you instantly understand your digital quality trends. Use graphs to map your progress over time and identify recurring challenges. Regular progress notifications prompt your team to login and stay focused. Set scoring targets that your organisation can benchmark against in your digital strategy. You can include data from anywhere and tailor your score to represent your exact vision of digital success. As your business needs change so should your scoring.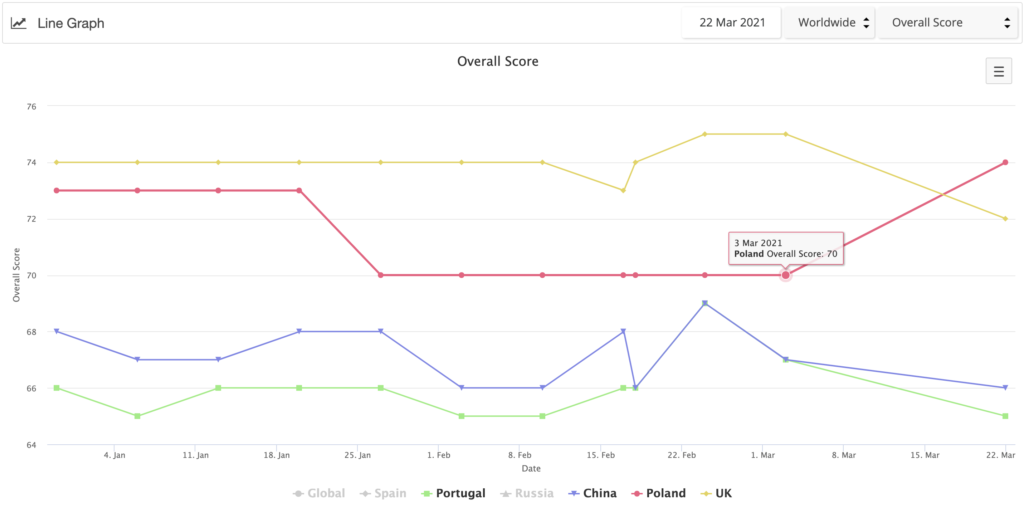 Compare Sites
Compare the digital quality across all of your sites in an instant. Benchmarking sites is great not only for gamification but it also allows the top performing sites to share insights which will help those which may be struggling. Many of the organisations we work with include the Little Forest score in their KPIs to help motivate site owners and put more focus on digital quality, SEO and accessibility.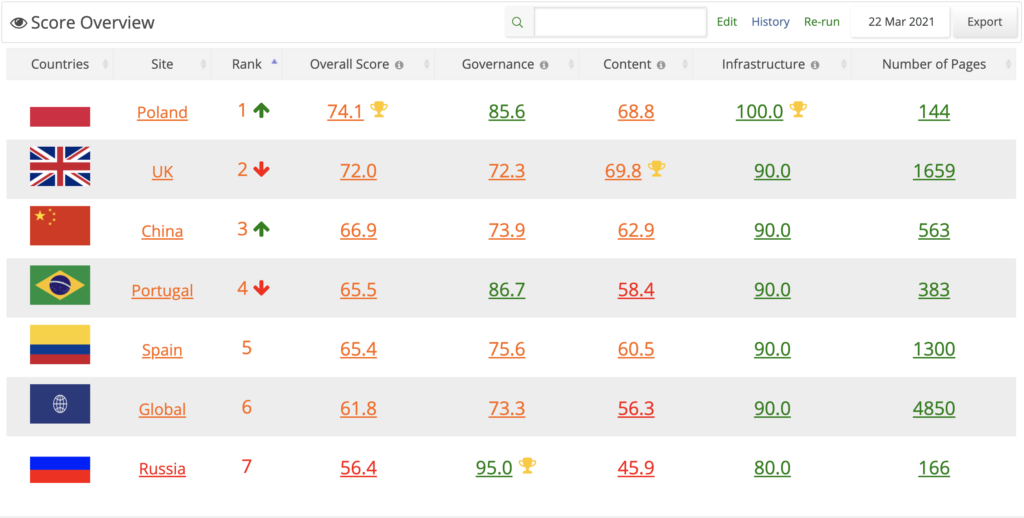 Data Points & Metrics
The Little Forest experts have put together a huge database of metrics. Choose from dozens of data points from basic quality areas like broken links and missing titles, to KPIs from your digital channels including; analytics goals, paid search and more. The Little Forest score is there to help you achieve your vision for successful web governance and digital quality, if you have specific needs speak to our Consultants and let's see what we can do.