Overview
Be the first to know when your website goes down with Little Forest uptime monitoring. Quick response times and website availability are both critical to good user experience. Uptime reporting helps you gain insight into your site's performance so that you can manage pain points and stay ahead of the competition.
Customised Uptime Alerting
Stay in charge with customisable uptime alerts. You decide not only which URLs to monitor, how many alerts you want and who receives them but also how you want the alert to track your site. You can change the; polling intervals, response time thresholds, failed ping thresholds and set tags to make the reporting meet your organisation's requirements.
The uptime monitoring service will then use these perimeters to give you instant alerts when your site goes down or responds too slowly.

Monitoring over Time
Historic uptime and page speed response data is an incredible resource which can help eliminate the potential for future infrastructure failings. Find patterns, correlations in release dates, migrations and performance issues to help guide your decision making process.

Page Speed & Error Detection
A site with poor performing response times can cause immense frustration to your users. We will map the page speed for you, so you can look over the; minutes, hours, days, months or years to see exactly how your site is performing. You can also see a history of the exact error messages we have received ranging from timeout errors and 404s to SSL certificate issues and firewall blocking.

Compare
Quickly compare the uptime across multiple; pages, sites and domains. Large organisations with multiple sites will often use a varied CMS systems and servers, with Little Forest uptime reporting you can compare which are performing best and which require more attention as a priority. Learn what works well for your organisation.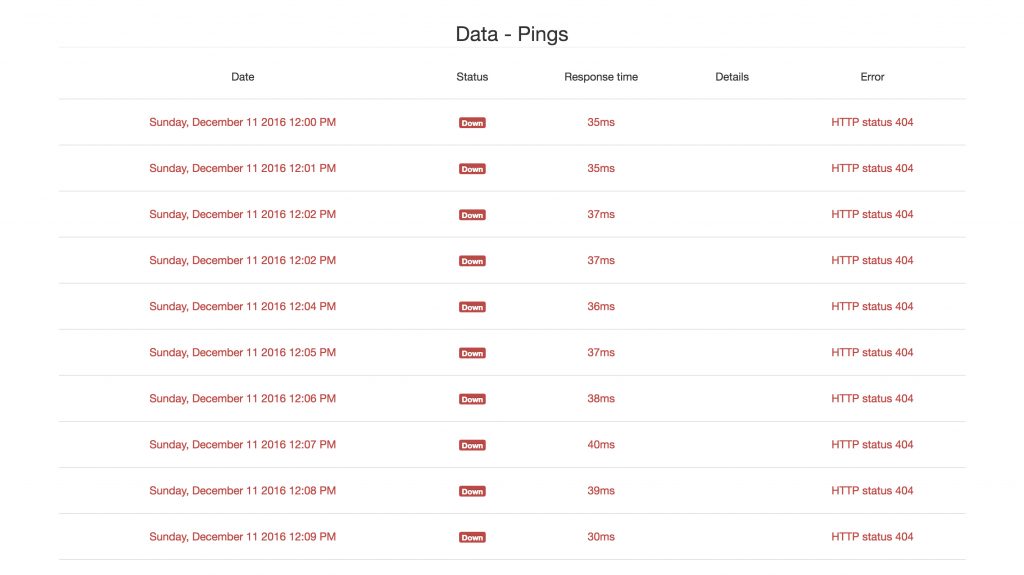 Uptime for Users
Being aware of when your site is unavailable is essential. There is nothing worse than hearing your site has gone down from a user. Actually, what's worse is that if a new user is experiencing difficulties with your site it's likely they will be drawn to a competitor. Little Forest helps you minimise the possibilities of negative performance issues. Earn trust with your users and feel confident in your infrastructure.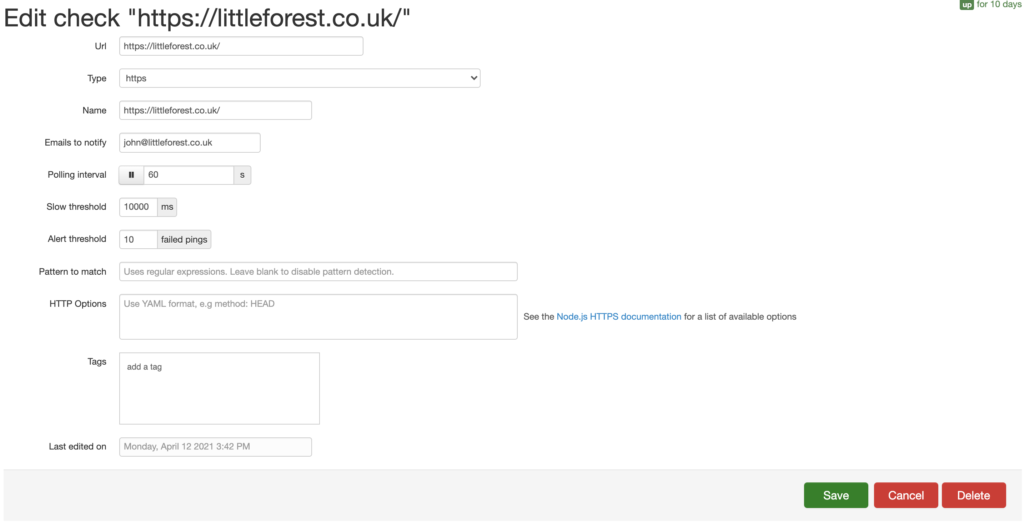 Uptime monitoring comes as part of our full digital quality licence. Take a look at our full list of features here.