Overview
Traffic and user engagement are the number one KPI's for most businesses and maximising organic traffic can be the key differentiating factor between your organisation and a competitor. Little Forest understands that access to high quality SEO and governance data is key to success which is why we recommend using Google Search Console to all our customers. Google Search Console helps you to digitally optimise by; mapping referring domains, understanding mobile performance, frequent traffic queries and search results.

Google Search Console Keywords Across Multiple Sites
For organisations with multiple brands, language or country sites managing and benchmarking their keywords fairly across the full web estate can be a challenge. Alongside an in-depth view of each of your sites, the Little Forest Google Search Console integration also provides a view which presents the top ranking keywords for each of your sites. Allowing you to easily understand what is working for each market and optimise those with lower levels of traffic.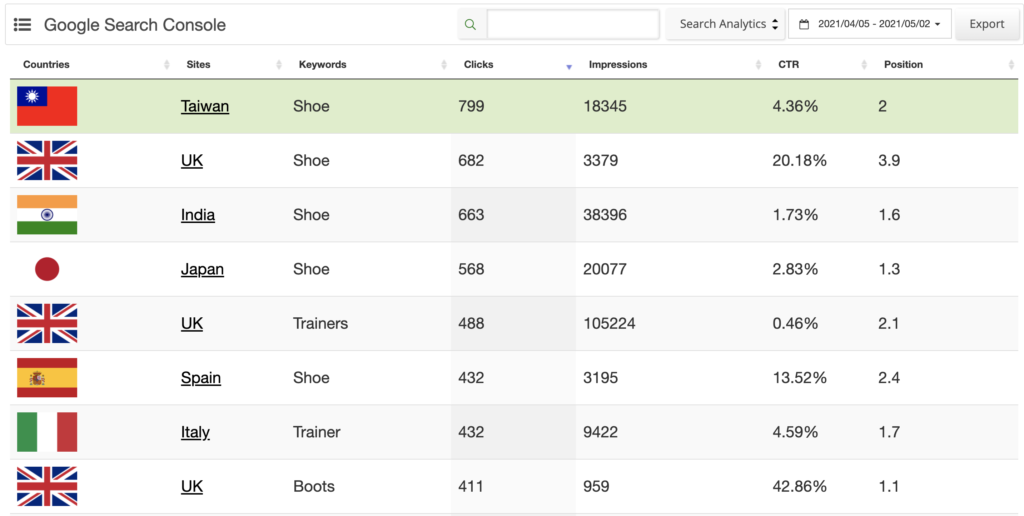 Crawler Error Monitoring
Keeping an eye on your crawler errors is important for not only your SEO but your UX too. If Google can't crawl them, then the pages will not show up when your users search online. By integrating your Search Console with Little Forest you can easily spot crawler errors as they arise as part of your larger digital quality monitoring checks. Compare all your sites at once, focusing on both desktop and mobile. Map these results over time, monitoring which sites are improving and which need attention. Easy to export, easy to share, easy to understand.
Sitemap Monitoring
Ensure all your Sitemap entries are indexed for the best SEO results. The Search Console data gives you confirmation that all your pages are being indexed in Google so that users won't miss out on any of your content. Make quick comparisons across all your sites, share results with your team and get everyone working on the same page. Don't let sitemap errors be the reason for potential clients not having access to your key content.
Access to Insights
Access to data is the most important resource to every member on the digital team. However, with people moving teams, staff turnover and new sites opening, it's often impossible for organisations to ensure all staff have access to the different tools they need. By plugging in your Google Search Console to the Little Forest platform you are giving every member of your team access to data without any risk of user error. The data is also presented in easy to understand dashboards so they are easy to read for users without previous Google Search Console experience.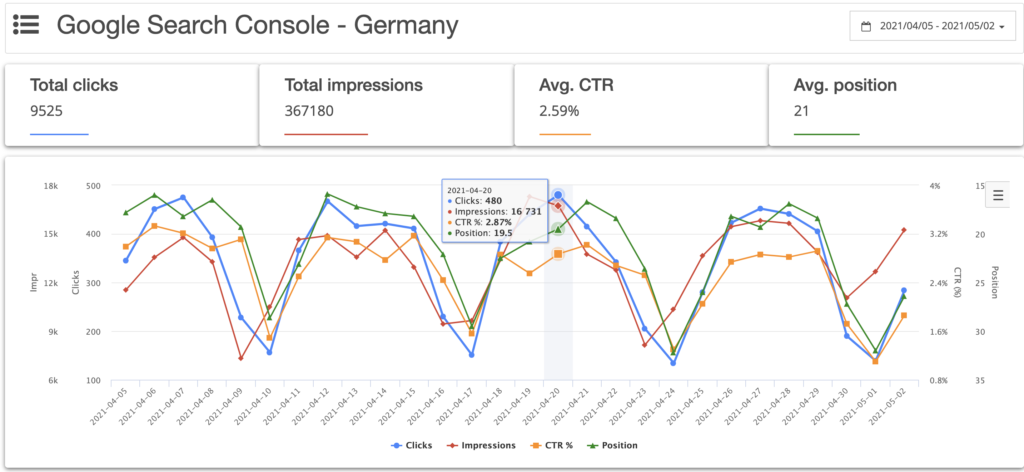 Google Search Console Habits
Little Forest is not a replacement for your Google Search Console reporting but instead a flagging system for your users to spot challenges and monitor basic trends effortlessly. We are always striving to create the digital quality habit with users logging into the platform several times a week to track their sites. With more users seeing your Google Search Console data on a daily basis you are more likely to spot and resolve an error as it arises, bringing additional security to your organisation.
One Platform
Little Forest understands that monitoring digital quality is different for every company, which is why we focused on building custom enterprise integrations based on our customers needs. The Google Search Console integration brings one more data source into your quality reporting minimising login fatigue and the need to consistently switch and login to multiple platforms.