Little Forest multinational monitoring is an all-in-one Digital Quality platform which was designed specifically to meet the needs of multinational organisations with a large number of sites to monitor. We work with you and your Digital Teams to create a central hub for your web governance, so you can understand where your sites are and map out how to get them to where they need to be.
The Little Forest automated solution understands that alongside flagging errors in real time it is important to have a content inventory of all the assets on your site to keep content relevant, strengthen the quality of your digital brand and stay ahead of the competition. 
Brand Protection
Having a strong brand relationship with online users has never been more important than it is today. Users expect faultless high quality content with instant response times. Little Forest monitors across all digital quality and SEO indicators including; broken links, PDFs, images, spelling, headings, meta data, accessibility and more. Staying up to date with the latest quality trends and guidelines to give you peace of mind and the tools to keep your sites moving forwards.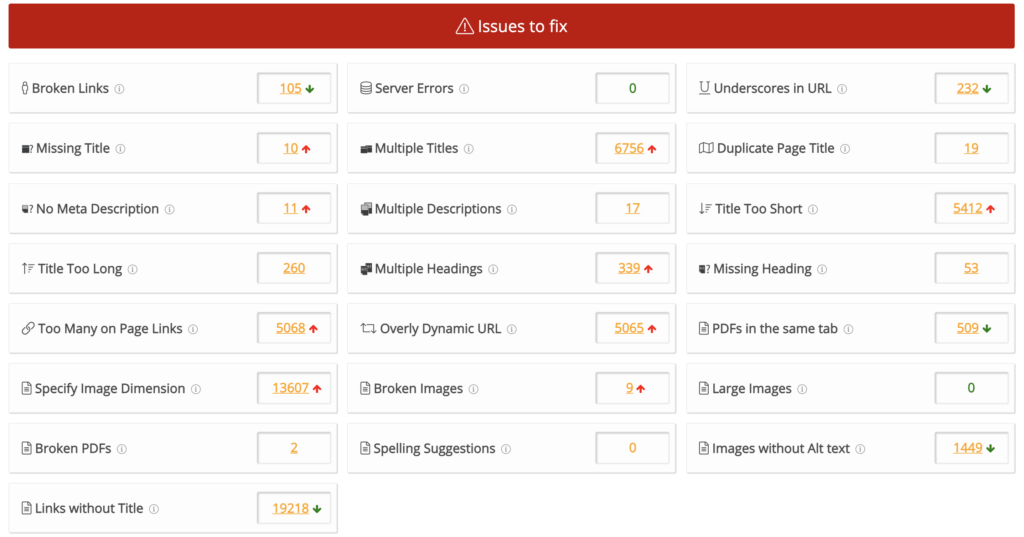 Step 1) Getting Started
Our Little Forest consultants work with you to map out the design of your platform. Grouping sites into projects to meet the needs of your digital teams, from country sites and languages to specific site parameters, we make the reporting work for you. Our unique licences are all you can eat, so once signed up we will monitor the whole of your web estate including new sites and pages relevant to your organisation. This also includes unlimited users, as it's only with full coverage that you can really achieve digital success.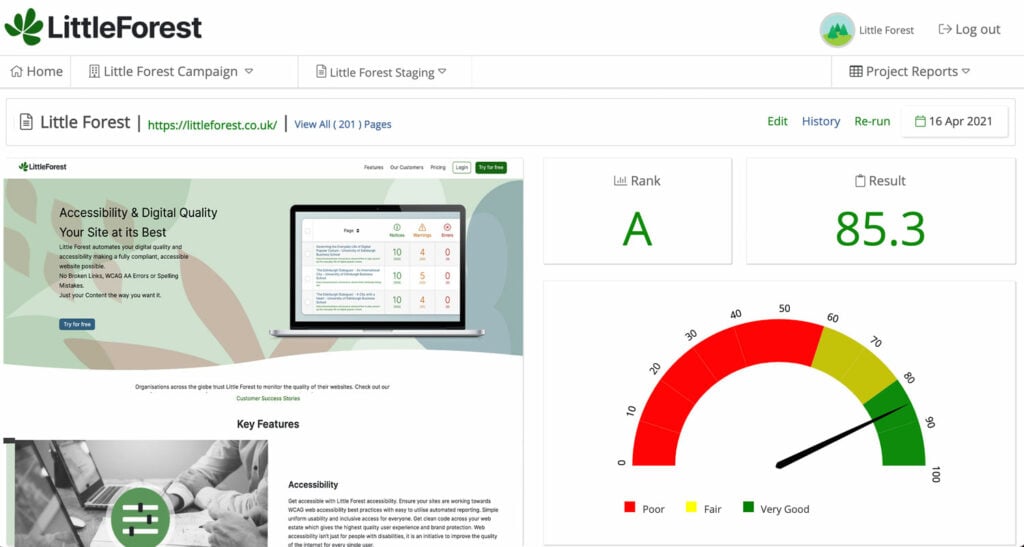 Step 2) Digital Quality Engagement
Creating habits within your digital teams day to day is our main goal as it is the key to achieving digital quality. With regular reporting, alerts and accurate insights we get your digital teams the information they need to action fast results. Site benchmarking is a great gamification tool as it gets teams to compare the quality of their sites and work together to improve the quality across the entire web estate. Multinational monitoring shows you the progress across your entire digital estate and uses accurate data to help inform your digital strategy.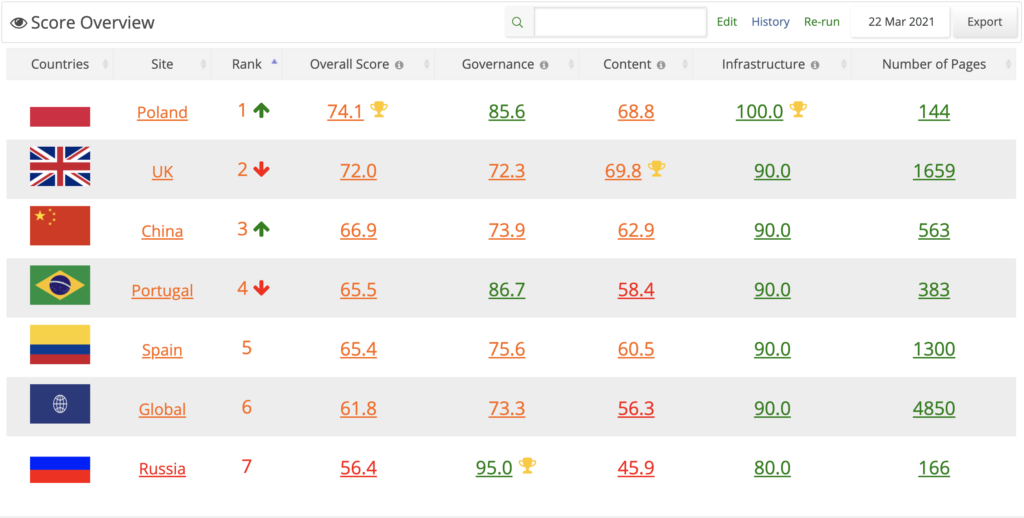 Code Searching and Integrations
With lots of sites to manage it's tricky to know what content or code you have where. Track down specific words, phrases and code snippets with the Little Forest code search. Has a product been discontinued? A member of staff left the organisation? A Google Analytics property ID changed? Or has a java variable been missed? You can instantly search every page to see where you need to update your content. Our licences also include integrations with Google Analytics, Search Console, AdWords and more to help centralise key data for your teams.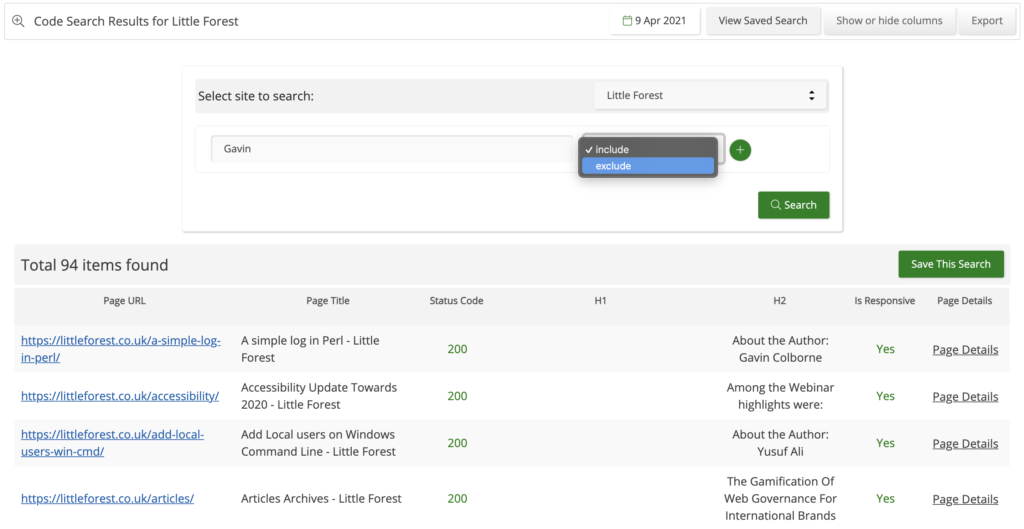 Web Accessibility
Accessibility compliance is quickly becoming a focal point for many organisations with new legislation. Alongside digital quality monitoring our licences include a full web accessibility suite. Little Forest supports scanning across all major international accessibility standards including; ADA and Section 508. Monitor across all levels of WCAG compliance from A (low), AA (standard), to AAA (the gold standard). We run each site in an independent check, scanning all the pages in seconds to understand the errors, warnings and notices for each page. Little Forest reporting is constantly updating to keep up with digital trends to keep your multinational monitoring ahead of the curb.